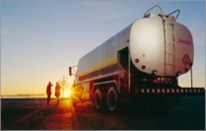 | | |
| --- | --- |
| | Delivery model |
Delta Wilmar CIS with its partner companies is a vertically integrated operation, from origination till the final consumption. At each and every process and stage in the value chain, the company has absolute control and creates value in a way such that the final product is the synergistic out come of the entire value chain. The company strongly believes in the philosophy of value as a composite index which can be created only by one who has an absolute control over the supply chain. Value thus cannot be added, it can be only created. At each an every stage from plantations to crushing, to logistics, to refining and finally delivering products to the end consumers, Delta Wilmar creates value which translates into superior quality products and services.

We are able to supply by rail and road tankers, containers by ships.